C.A.T.S. welcomes donations of items we use regularly throughout the shelter.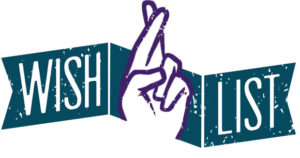 Supplies Wish List
Higher-end cat food brands (grain/soy/corn/wheat-free)
Rabbit Pellets (Alfalfa)
KMR (kitten milk replacer)
HE laundry detergent
Clorox brand and generic bleach
Paper towels
13 gallon trash bags
Sprayway glass cleaner,
Witch-hazel
Birdseed for our bird feeders.
Any and all donations are greatly appreciated!